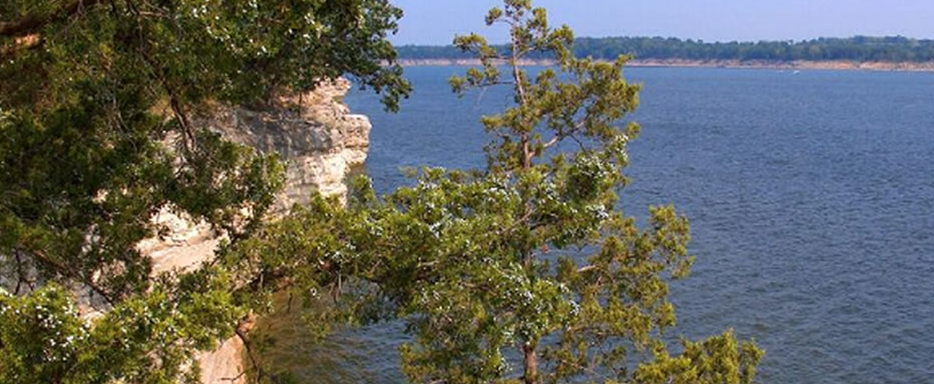 Welcome to the Lodge at Mark Twain Lake, a Stoutsville, Missouri bed and breakfast offering relaxed Mark Twain Lake lodging.
At the Lodge, we offer you an opportunity to experience Mark Twain Lake from a unique and beautiful perspective. The Lodge is nestled on 5 acres of the Middle Fork and offers gorgeous views of the lake. There is nothing better than waking up to the smell of freshly brewed coffee, enjoying our delicious homemade breakfast, and looking out over the water as the morning sun dances across it.
The Lodge offers several room options that will suit you whether you are on a romantic getaway or a family vacation. In the main house is the Loft suite, complete with king-size bed, wood-lined private bath, sitting area, and gorgeous views of the lake's shoreline. The Loft suite is ideal for a romantic getaway or a place of peace and quiet, where you can unwind and refresh. Also on our property is the cottage, housing two guest rooms. With queen-size beds in both rooms, the cottage is ideal if you are traveling with more than two people.
Not only is the Lodge located in a beautiful area, it is situated in a place that hosts a multitude of activities. The lake itself offers fishing, waterskiing, boating, and hiking, among many other things. The surrounding area is rich in history. Just down the road from the Lodge, you will find the state historical birthplace of Samuel Clemens, better known as Mark Twain. As you travel further out, your options become endless.